Mama Saver
The complete postpartum kit
Regular price

Sale price

99,00 €
Paiement 3x sans frais à partir de 50€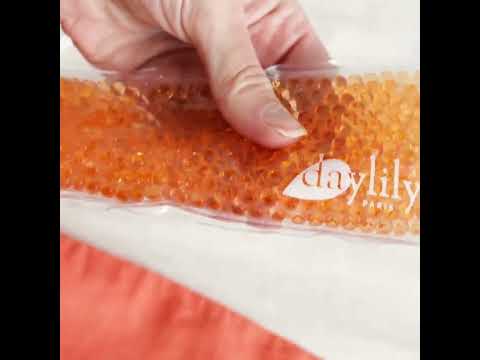 Description
Rituel d'application
Composition
This entire kit represents a real value of €165.80 which we are offering to you at only €99.
Who is this kit for?
To all future mothers who are preparing to give birth! Whether it's the 1st, 2nd, 3rd time or more, it has been designed and developed to help YOU experience your postpartum peacefully. Some products may be useful from the end of pregnancy and others from childbirth as well as during your stay in the maternity ward and finally for returning home, the start of your new life! To obtain it from your 3rd trimester to be sure to have it on time?
What does this kit contain?
Mama Saver - The book that will save your postpartum
A book specially written for YOU! This book will provide you with all the answers to your questions about postpartum: doubts, concerns, taboos, interviews with experts and mothers' testimonials, tips... It's all there! Plus, create sweet memories with its included gratitude journal and logbook to help you get organized in your new life with baby.
OH MAMA CARE – Specialist in postnatal support at home
OH MAMA CARE, the first specialized home service for young mothers, offers you personalized support to help you calmly navigate your daily life. Several services are available: home help, meal preparation, emotional support, childcare... Find an exclusive offer in this kit: a discovery session by telephone or video with a postnatal carer! You will be able to ask all your questions without taboos. And if you like the adventure, you can benefit from 1 hour free for subscribing to a 12-hour subscription.
Le Baume Onctueux – Firming corrective treatment (6.7 fl. oz.)
What would this kit be without our Creamy Balm, the flagship postpartum treatment! Applying a pleasant treatment allows you to tame your new body after childbirth. The Creamy Balm firms the skin, fades cellulite and reduces the appearance of stretch marks. Formulated with 5 organic vegetable oils and a natural and effective multi-action active ingredient, compatible with breastfeeding and easy to apply, it will help you feel better about your skin. A moment of well-being just for you thanks to its sweet and floral scent, and its rich texture which glides on the skin.
Mama Louve – Skin-to-skin blindfold
Reassure your baby from birth and the following days by placing him directly in contact with your skin or that of your partner. The body warmth and comforting hold will remind him of when he was in your belly. A gentle and relaxing way to strengthen the bond with him. Skin to skin is a method scientifically recognized by the WHO as beneficial and recommended without moderation until the child is 3 months old.
Mama Cool - Hot/Cold Postpartum Band
Painful perineum, cesarean scar, trenches, engorgement of the chest, hemorrhoids... it's a great program! Fortunately, this hot/cold gel strip soothes the pain and discomfort associated with childbirth, but not only that. It also relieves daily pain such as headaches, back pain and all other muscle pain. Thanks to its softness and flexibility, the postpartum band adapts to all parts of your body. You will say thank you to Mama Cool!
Mama Pschitt – Intimate zone shower (10 fl. oz.)
This hand shower will become your best postpartum friend! When we know that the first trips to the toilet are sometimes difficult, it relieves the intimate areas sensitized by childbirth. Thanks to its gentle water jet, it gently cleans to avoid infections and burning sensations. Mama Pschitt is designed to be held upside down. Portable and discreet, it will accompany you at home and on all your trips!
The Kit
All in a pretty case signed Daylily Paris! Practical to take with you everywhere. It can easily be reused as a toiletry bag.
Maternité:
Post-partum (bébé inférieur à 3 mois)
Carnation de peau:
Claire
Type de peau:
Mixte à grasse
Aide précieuse
Produits réconfortants à la maternité (mais aussi avant, pendant et après pour tous les produits) pour se faire du bien 🤩
Merci pour votre avis Perrine ! Nous sommes vraiment ravies que notre kit post-partum vous ait convaincue :)
Maternité:
Post-partum (bébé inférieur à 3 mois)
Carnation de peau:
Très claire
Type de peau:
Sèche à très sèche
Indispensable
Après avoir accouché vous aurez besoin absolument de la poire de lavage et du bandeau froid/chaud ! Pour soulager les douleurs d'épisiotomie ou de césarienne, emoroides, montée de lait et j'en passe ! Le livre mama saver est top, et le bandeau peau à peau super utile aussi ! Vraiment pour moi c'est indispensable pour la maternité ! Un coffret extra merci énormément !
Merci beaucoup Nolwenn pour votre précieux retour ! Nous sommes ravies que nos 6 indispensables du post-partum vous accompagnent durant cette période si intense :)
Maternité:
Post-partum (bébé inférieur à 3 mois)
Carnation de peau:
Très claire
Type de peau:
Sèche à très sèche
Must Have !
J'ai eu l'occasion de tester le kit en avant-première, il est PARFAIT ! Tous les produits m'ont été utiles dès la maternité avec un gros big up au livre et au bandeau. En plus de soulager mes douleurs physiques, je me suis sentie vraiment accompagnée, quel soulagement pour une première grossesse !