Le Déo Caresse
Natural deodorant | 1.6 fl. oz.
Regular price

Sale price

9,90 €
Paiement 3x sans frais à partir de 50€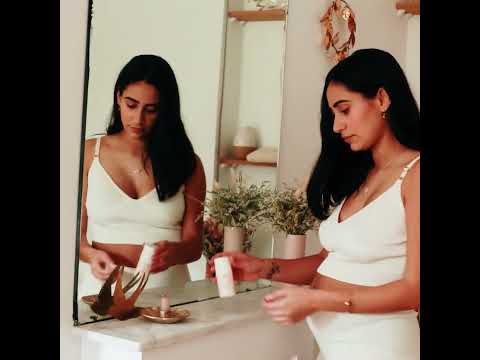 Find it in a box at a low price
Description
Rituel d'application
Composition
What is this care for?
This deodorant takes care of your armpits, regulates your perspiration without blocking it and eliminates bad smells.
They tested it for you*
100% find that the skin is protected from bad odors
100% do not feel any discomfort on shaved or depilated skin
90% say the texture of the deodorant is pleasant
90% say it does not leave skin sticky
80% say it is effective for at least 8 hours
*Use test of Déo Caresse for 3 weeks by 10 pregnant and/or breastfeeding women
Who is this care for?
Le Déo Caresse was developed to meet the needs of women , pregnant or not, looking for natural and effective care without controversial ingredients.
What makes it so effective?
Its formula is enriched with organic arrowroot powder, triethyl citrate and natural polysaccharides known for their absorbent, anti-odor and antibacterial properties. It also contains avocado and macadamia oil , combined with mallow flower , which nourish, soothe and soften the fragile skin of the armpits.
Please note: if you use a "classic" antiperspirant or deodorant, it may take 2 to 4 weeks to adapt to obtain effective results! A bit of patience...
What makes it so enjoyable?
Its fresh and light texture which does not leave marks on clothes . Its delicate fragrance with powdery notes guarantees you a day full of lightness...
Maternity:
Pregnant (1st trimester)
Skin type:
Dry to very dry
In the top
I discovered it during my pregnancy and since then I haven't taken it off. Doing a lot of sport, it is very effective, neutral smell, I recommend!!!
Thank you for your message Margaux! We are delighted that you like Déo Caresse and accompany you on a daily basis :)
Maternity:
Pregnant (3rd trimester)
Skin type:
Combination to oily
Nickel
No problem with this product, a pleasant deodorant that seems effective to me, and perfect composition
Thank you very much Sofia! :)
Maternity:
Pregnant (3rd trimester)
Skin type:
Dry to very dry
Great
Top ! I love the smell as much as the effectiveness
Thank you very much for your review Kassandra! We are delighted to read it! :)
frequently asked Questions
Can I apply Le Déo Caresse several times a day?
Why doesn't it block perspiration?
I don't see any results after using Déo Caresse. Is this normal?