Le Baume Onctueux
3-in-1 Corrective Treatment | 6.7 fl. oz.
Regular price

Sale price

33,90 €
Paiement 3x sans frais à partir de 50€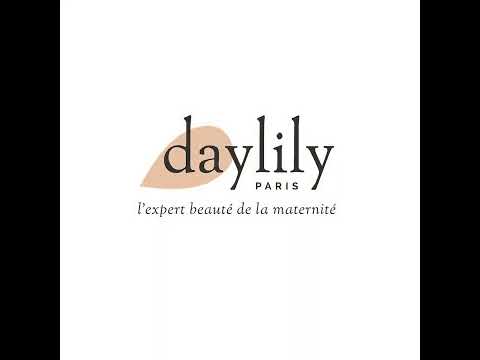 Find it in a box at a low price
Description
Rituel d'application
Composition
What is this care for?
It is a global care that nourishes, hydrates and firms your skin. It also helps reduce recent stretch marks and correct cellulite. To summarize, this is the care you need !
Who is this care for?
Initially designed to effectively meet the needs of young mothers, this firming care does not contain any controversial or non-recommended ingredients during pregnancy or breastfeeding. It can therefore be used during pregnancy to reduce cellulite or correct stretch marks. Postpartum for the same benefits and to firm the skin. As well as by all women wishing to find firm, smooth, hydrated and nourished skin.
What makes it so effective?
It contains a complex of 5 oils: Rose Muscat, Macadamia, Avocado, Olive and Sweet Almond. These natural oils are recognized for their nourishing, repairing and regenerating properties.
But its best kept secret is a magical active called Body3Complex ™, which is made up of shea butter, avocado pit extract and bentonite. This multi-action active ingredient stimulates the breakdown of lipids to reduce cellulite, reduces the presence of fat to restore firmness to your skin and reduces the color, length and general appearance of stretch marks .
What makes it so enjoyable?
Its rich and creamy texture glides on the skin. It leaves no greasy or sticky finish, and thus allows for immediate dressing. Its delicately floral scent will delight your sense of smell, even sensitive ones.
Maternité:
Maman (enfant de plus d'1 an)
Carnation de peau:
Très claire
Type de peau:
Sèche à très sèche
Produit fabuleux
La crème est onctueuse et nourrissante. J'ai la peau qui tiraille et ce produit est un remède miracle. J'ai retrouvé mon corps avant grossesse.
Merci Camille pour votre avis ! C'est un plaisir de vous lire ! Nous sommes ravies que notre Baume vous ait conquise ! Bon chouchoutage.
Maternité:
Enceinte (3ème trimestre)
Carnation de peau:
Claire
Excellent !
Je l'utilise depuis maintenant 3 semaines ( en complément de la ventouse ) et je dois avouer que les résultats sont bien présent !!
Je suis maintenant à mon huitième moi de grossesse et je dois avouer que j'ai cumulé beaucoup de cellulite… de la rigueur mélangé à une bonne hygiène de vie ça donne de très bons résultats ! Je vais en recommander :)
Huitième mois avec 65kg, partie de 55kg
Merci beaucoup Samuelle pour votre précieux avis ! :)
Nous sommes ravies que notre Baume Onctueux vous accompagne durant votre grossesse.
Maternité:
Jeune maman (bébé entre 3 mois et 1 an)
Carnation de peau:
Claire
Produit favoris
Utilisé en post partum afin d'effacer des vergetures apparues. Et celles ci sont parties après seulement quelques semaines. Mon corp est maintenant redevenu (presque) comme avant la grossesse. Je recommande ce produit à 200%.
Même 6 mois après avoir accouché je continue de l'utiliser
Merci beaucoup Ambre pour votre commentaire ! Nous sommes ravies que notre Baume Onctueux vous plaise autant :)
frequently asked Questions
Can I use Le Baume Onctueux from the start of my pregnancy?
Can I apply it to my chest if I'm breastfeeding?