La Pause Douceur
Soothing Sheet Mask | 1.7 fl. oz.
Regular price

Sale price

14,90 €
Paiement 3x sans frais à partir de 50€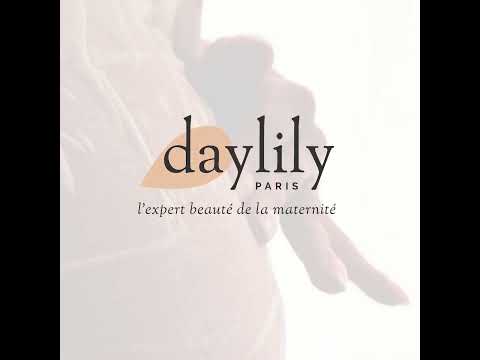 Find it in a box at a low price
Description
Rituel d'application
Composition
What is this care for?
This shooting sheet mask for the belly hydrates, soothes, and instantly reduces feelings of tightness and itching. It nourishes the skin and helps prevent the appearance of stretch marks . The skin on your belly is immediately softer, soothed and hydrated. In addition to its benefits, take a well-deserved break from your daily life to pamper your baby bump and connect with your baby.
They tested it for you:
100% find that the skin is more hydrated*
100% find that the skin no longer feels tight or itchy*
100% find that their skin is soothed*
100% find their skin softer*
100% feel a feeling of well-being upon application*
* Usage test carried out on 22 participants with sensitive skin for 4 weeks by an independent organization
Who is this care for?
This treatment is specially designed for the belly of pregnant women, particularly around the third trimester, where the belly is more tense and where feelings of discomfort can be greater.
What makes it so effective?
This mask contains 1.7 fl. oz. of serum, enriched with hyaluronic acid, marine minerals, shea butter and organic vegetable oils of avocado and olive. These active ingredients have healing, hydrating and nourishing properties, so that you find comfort and soothing. It is also enriched with Dermochlorella, our powerful anti-stretch mark active ingredient. Hydration boost guaranteed! It is made of 100% recyclable and environmentally friendly bio-cellulose.
What makes it so enjoyable?
This care delicately envelops your belly for a unique moment of relaxation. It perfectly complements your special pregnancy routine and gives you a well-deserved sweet break. You will find the gourmet notes of our signature perfume, borrowed from L'Huile Sensorielle (Stretch Mark Oil). At the top, "biscuit" notes followed by a heart of orange blossom and yellow fruits, finishing on a musky base, with a hint of caramel and vanilla.
Maternity:
Pregnant (3rd trimester)
Pleasant smell but lacks effectiveness
Easy to put on, pleasant smell, unfortunately no change in my tightness and itching. I bought 4 masks at once thinking that it would give me relief and I shouldn't have because I was disappointed at the first use.
Unfortunately, it doesn't keep all its promises.
Thank you for your opinion Manon! We are sorry that the La Pause Douceur mask did not meet your expectations. We take your feedback into account for improvement purposes.
Maternity:
Pregnant (3rd trimester)
Skin type:
Dry to very dry
Soft mask
Pleasant, fresh, a very enjoyable moment because the skin on the stomach feels very tight. It leaves a very pleasant smell.
Thank you very much Céline for your comment! We are delighted that you like our Gentle Break so much! :)
Maternity:
Postpartum (baby less than 3 months)
Postpartum
Can we use this mask postpartum to moisturize the skin of the stomach which has distended (1 week after childbirth)?
Our La Pause Douceur mask was developed for pregnant women to reduce tightness and itching of the skin, but you can still use it postpartum. However, if you want to hydrate and firm your skin, our Creamy Balm will be more suitable, we have designed it to be used postpartum.
frequently asked Questions
Can I use this sheet mask from the start of my pregnancy?
Is the sheet mask anti-stretch marks?
Is the mask reusable?